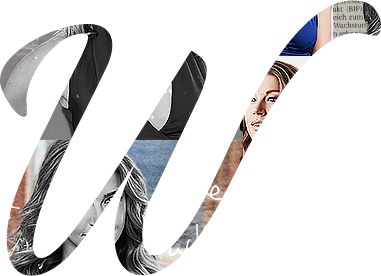 elcome to
Adrianne Palicki Fan
, one of your first fan resources for the talented actress Adrianne Palicki. You may recognize Adrianne from her roles in memorable projects such as
Friday Night Lights
,
John Wick
,
Supernatural
, Marvel's
Agents of S.H.I.E.L.D.
, and most recently,
The Orville
. We aim to bring you the latest news, images, captures, media, and more about Adrianne's career. Bookmark and check back on
www.adriannepalicki.org
for updates.
Season 1
---
1.01 – Pilot
(October 3, 2006)
Directed by: Peter Berg | Written by: Peter Berg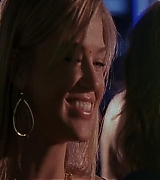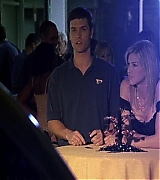 The first episode tells the story of new coach Eric Taylor, who finds himself coaching high school football in Dillon, a small Texas town with a deep tradition of winning. However, the first football game of the season harbors dark tidings for star quarterback Jason Street.
1.02 – Eyes Wide Open
(October 10, 2006)
Directed by: Jeffrey Reiner | Written by: Jason Katims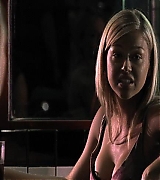 As the town turns to faith and prayer to deal with star quarterback Jason Street's serious injury, Coach Taylor turns to an untested backup quarterback, Matt Saracen, to anchor the team. Meanwhile, tensions reach the boiling point between teammates Tim Riggins and Brian "Smash" Williams, and Jason's girlfriend, Lyla Garrity, provides support to her fallen boyfriend.
1.03 – Wind Sprints
(October 17, 2006)
Directed by: Jeffrey Reiner | Written by: Elizabeth Heldens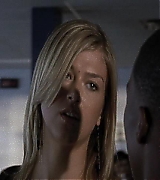 When the Panthers are out of sync without Street, in a game against underdog South Millbank, Coach Taylor is subjected to the wrath of the community, the media, and the players' parents. As team morale plummets, he must resort to drastic measures to unite his players to teach them that one person doesn't make the team, it's all the players that make the team, in order to save his season, and maybe his career. Meanwhile, Coach Taylor is pressured to recruit a new quarterback to replace Matt, and Jason and Lyla get into a fight.
1.04 – Who's Your Daddy
(October 24, 2006)
Directed by: Allison Liddi-Brown | Written by: Kerry Ehrin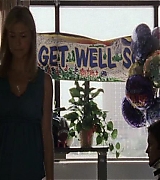 The Panthers prepare for a fierce battle against their archrival, Arnett Meade. When their field house is vandalized, apparently by Arnett Meade students, the team plots retaliation. Meanwhile, cool and intimidating new quarterback, Ray "Voodoo" Tatum, showcases his athletic prowess, Jason gets an obnoxious new roommate at the hospital, and Coach Taylor hosts the traditional team dinner at his house.
1.05 – Git'er Done
(October 30, 2006)
Directed by: Mark Piznarski | Written by: Patrick Massett & John Zinman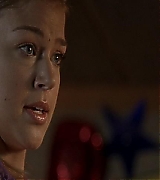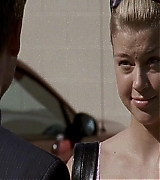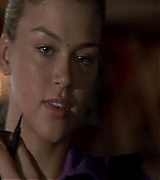 As the town and team anticipate a big Friday night game against Arnett Meade, Coach Taylor weighs heavily whether to start Matt or Voodoo. But what happens when Ray Voodoo Tatum isn't exactly the type of team leader Dillon is looking for? Meanwhile, sparks fly between Tyra and a young businessman from Los Angeles, Jason begins rehabilitation exercises, and Lyla's secret relationship with Tim begins to sizzle.
1.06 – El Accidente
(November 7, 2006)
Directed by: Dan Lerner | Written by: Carter Harris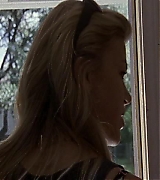 Pressure mounts over the Texas High School Athletic Administration's investigation into whether Dillon illegally recruited Voodoo. Meanwhile, player Bobby Reyes brutally assaults one of Matt's brainy buddies, and Tim and Lyla spring the injured Jason out of the hospital for a surprise field trip.
1.07 – Homecoming
(November 14, 2006)
Directed by: Patrick Norris | Written by: David Hudgins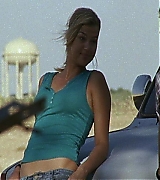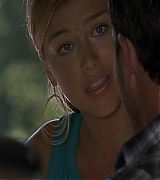 Homecoming at Dillon brings back a throng of alumni, including the quarterback from the 2000 state champions, Lucas Mize, who harbors dark secrets. Meanwhile, Tyra and Billy, Tim's brother, plan a killer postgame party, Smash focuses on impressing a college recruiting expert, Tim tries to quit drinking, and Jason grows more suspicious of Lyla's relationship with Tim.
1.08 – Crossing the Line
(November 28, 2006)
Directed by: Jeffrey Reiner | Written by: Bridget Carpenter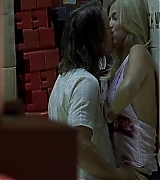 Disheartened by his ineffective performance on the field, Smash resorts to drastic measures to strengthen his game. Along the way, he takes a job at the Alamo Freeze, working alongside Matt. Meanwhile, Tim and Tyra rekindle their dormant relationship, Jason prepares to participate in a rugby scrimmage for paraplegics, and Julie contemplates going out with Matt.
1.12 – What to Do While You're Waiting
(January 10, 2007)
Directed by: David Boyd | Written by: Kerry Ehrin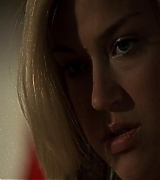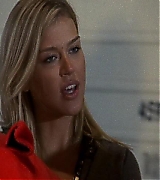 During a bye week, the Panthers' seasonal destiny rests on the outcome of the Buckley vs Arnett Mead game. Meanwhile, Matt's father, far removed from the violence in Iraq, adapts to life at home, the Streets continue to push for a lawsuit against Coach Taylor, and Tyra deals with her mother's dysfunctional relationship with her boyfriend.
1.13 – Little Girl I Wanna Marry You
(January 24, 2007)
Directed by: Jeffrey Reiner | Written by: Jason Katims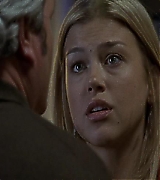 Tension builds as the Panthers find the playoffs only one game away. Off-field dramas continue when Smash's mother makes a discovery that could destroy her son's gridiron dreams. Meanwhile, Tyra confronts her mom's insecurities, and Jason ruminates on his relationship with Lyla.
1.14 – Upping the Ante
(January 31, 2007)
Directed by: Allison Liddi-Brown | Written by: David Hudgins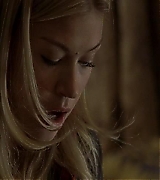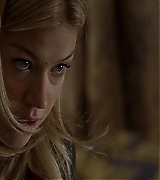 The Panthers' postseason destiny becomes clearer as they play a crucial game. Meanwhile, Coach Taylor deals with Smash's personal demons, a mismatched Tyra and Julie connect in an unexpected friendship, Tim reunites with his estranged father, and Buddy makes a discovery about Jason and Lyla.
1.18 – Extended Families
(February 28, 2007)
Directed by: Charles Stone | Written by: Kerry Ehrin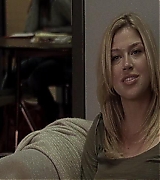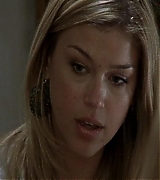 The Panthers make a push for the state semifinals; a banished Buddy moves in with the Taylors after his affair is exposed; Waverly uncharacteristically takes Smash on a sexy midnight swim, and Smash discovers that she has stopped taking her mood-disorder medication; and Riggins and a neighborhood boy strike up a friendship.
1.19 – Ch-Ch-Ch-Ch-Changes
(March 21, 2007)
Directed by: Jeffrey Reiner | Written by: Jason Katims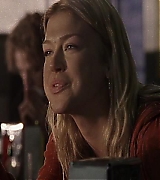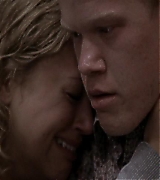 With TMU knocking on Coach Taylor's door, Julie decides to make it very clear to her parents that she does not intend to move away from Dillon and Matt. Meanwhile, Jason gets some devastating news from the quad rugby recruiters in Austin. Elsewhere, Riggins befriends a single mother and her son.
1.20 – Mud Bowl
(March 28, 2007)
Directed by: David Boyd | Written by: Elizabeth Heldens & David Hudgins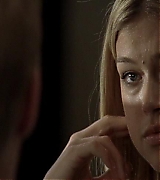 With the final game before the state championships looming, an unforeseen event jeopardizes the Panthers' home-turf advantage. Meanwhile, Taylor fears his players are losing grasp of the true spirit of football, so he tries to instill in them a love of the game.
1.21 – Best Laid Plans
(April 4, 2007)
Directed by: Jeffrey Reiner | Written by: Kerry Ehrin & Carter Harris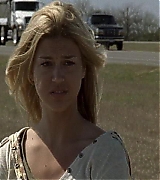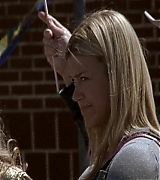 Coach Taylor contemplates taking a position at Texas Methodist University and makes a rash decision that could turn his family topsy-turvy. As the Panthers gear up for the State Championship game, Tyra's secret is finally revealed. With tension off the field reaching a boiling point, everything comes to a head at the annual Panther Roast. Meanwhile, Jason Street plays a major role in helping Matt Saracen prepare for the state championship.