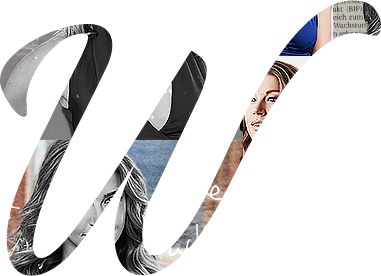 elcome to
Adrianne Palicki Fan
, one of your first fan resources for the talented actress Adrianne Palicki. You may recognize Adrianne from her roles in memorable projects such as
Friday Night Lights
,
John Wick
,
Supernatural
, Marvel's
Agents of S.H.I.E.L.D.
, and most recently,
The Orville
. We aim to bring you the latest news, images, captures, media, and more about Adrianne's career. Bookmark and check back on
www.adriannepalicki.org
for updates.
Archive for the 'Featured' Category
If you're interested in seeing some pics from the upcoming movie Red Dawn, Screen Rant has some posted with a small blurb about the movie. Sadly, the pics come right after Patrick Swayze's death and he won't get to see what a potentially great remake it could be. R
Breaking the Girl is yet another new upcoming project for Adrianne! She's turning out to be a very busy girl!
Yep, that's right, FNL made it to number 5! Have to say sadly I agree with the moment to forget, that storyline was just not constructed as well as it could have been…
That's right! Myriad boards international sales on Women In Trouble, which means we're well on our way to viewing it everywhere.
Connie sat down with Buzzsugar for a short moment at the TCA event and talked about her character, the relationship with Julie and her feelings about Adrianne.
Take a first look at Adrianne Palicki as Jessica on SUPERNATURAL Season 5 Episode 3 "Free To Be You And Me" airing September 24 at 9pm on the CW.
Adrianne's new movie, Legion has released the red band trailer and I have to say it looks AMAZING. Adrianne plays a pregnant woman with a troubled past and has angels coming to kill her and her child. Who's there to protect her? Paul Bettany as Michael. I can't wait to see this movie. Trailer behind […]
The watcher website confirms, Tyra Collette won't be finishing her arc until season 5. This is due to scheduling constraints brought on by her filming Red Dawn and appearing in season 5 of Supernatural.
Apparently Adrianne may not be returning to FNL for a farewell to her character Tyra Collette. It's possibly because of the scheduling conflict of the filming for Red Dawn. Read more behind the cut.
Were you at the San Diego Comic Con? If you weren't, fear not, I bring Comic Con images of Adrianne at the "Legion" panel where she was with her co-stars for this thriller about the end of the world and angels. I've redone and reopened the gallery, images behind the read more!