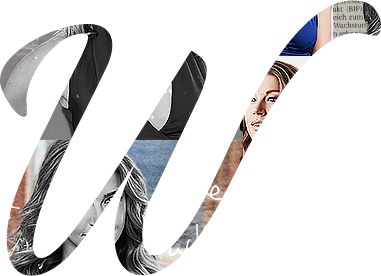 elcome to
Adrianne Palicki Fan
, one of your first fan resources for the talented actress Adrianne Palicki. You may recognize Adrianne from her roles in memorable projects such as
Friday Night Lights
,
John Wick
,
Supernatural
, Marvel's
Agents of S.H.I.E.L.D.
, and most recently,
The Orville
. We aim to bring you the latest news, images, captures, media, and more about Adrianne's career. Bookmark and check back on
www.adriannepalicki.org
for updates.
---
Adrianne Palicki co-stars with comedy troupe Broken Lizard in Quasi. The raunchy and hilarious plot offers a decidedly different take on The Hunchback of Notre Dame. Set in a 13th century French castle, the titular protagonist (Steve Lemme), bullied and ridiculed for his deformity, finds himself in a sticky situation. The sexist and cruel King Guy (Jay Chandrasekhar) wants the hapless hunchback to publicly assassinate the visiting Pope (Paul Soter), who also threatens Quasi if he doesn't kill the King in the same fashion.
Queen Catherine (Palicki) takes pity on Quasi after learning of his dire predicament. King Guy ignores his latest wife's intelligence and continually berates her as a woman. The disgusted Catherine finds a kindred spirit in Quasi. The lovable loser wins her heart, but their secret romance adds another dangerous complication.
Palicki was "shocked" and "flattered" to be offered the role. She thought the script was great. The Princess Bride is one of her favorite movies. She relished the opportunity to play a character like Buttercup. Broken Lizard made her feel "like one of the guys." Palicki was able to seamlessly fit into their improv dynamics. This was especially needed when filming some of the crazy scenes. A torture rack hook up will have audiences rolling.
The interview with MovieWeb didn't have good news for fans of The Orville. The brilliant sci-fi series has not been renewed for a fourth season. Palicki, who's superb as Commander Kelly Grayson, confirmed "there have been talks" but the cast is no longer under contract.
MW: Talk about the process of being cast in a Broken Lizard film?
Adrianne Palicki: I honestly was so shocked. I randomly got a phone call from my manager in Egypt. You got an offer for this movie. That's awesome. I was so flattered. I read the script. I was probably about 30 pages in, and I was like, there's no way I'm not doing this movie. This is amazing. Then I got on the horn with [Steve] Lemme and [Kevin] Heffernan. We did a Zoom call. I live in Austin. They were in LA. We just kind of wanted to see how we all felt. They immediately insulted me, and I gave it right back (laughs). It's my favorite century. The Princess Bride is my favorite movie and is genuinely the reason I became an actor. Playing the Buttercup role has always been a dream of mine.