I have added 44 high quality images of Adrianne at the Marvel's 'Agents Of S.H.I.E.L.D. Season 3' held yesterday evening to our gallery.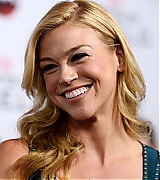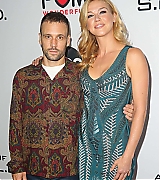 Gallery Link:
Appearances and Events > 2015 > Premiere Of Marvel's 'Agents Of S.H.I.E.L.D. Season 3'
Get ready for more Adrianne Palicki on "Agents of SHIELD."

"G.I. Joe: Retaliation" actress Palicki has been elevated to series regular on the ABC superhero series.

See photos: 19 Best and Worst Superheroes to Hit TV: What's Flown? What's Blown?

Palicki came aboard the series in its second season as Bobbi Morse (superhero name: Mockingbird), and has appeared in six episodes so far.

She'll next appear on March 3 when the series comes back for the second half of Season 2 with the episode "Aftershocks."

The episode will find Skye's father Cal (Kyle MacLachlan) seeking retribution against Director Phil Coulson (Clark Gregg) for stealing his revenge against Whitehall. In the meantime, Palicki's Bobbi and Alphonso "Mack" Mackenzie (Henry Simmons) begin the next phase of a plan which seems to have grave repercussions for Coulson and his team.

The series recently cast "The Sopranos" and "Sons of Anarchy" star Drea de Matteo, who'll play "gifted individual" Karla Faye Gideon; and Edward James Olmos, who'll portray Robert Gonzales, whose debut on the series is said to bring "massive repercussions" for Coulson and his team.
Congratulations to Adrianne and her fiance!
Move over, Landry Clarke and Tim Riggins — Adrianne Palicki is done with her fictional "Friday Night Lights" love interests. According to People, Palicki is officially engaged to stuntman Jackson Spidell.

The ex-"Friday Night Lights" star met Spidell while they were both on set of the upcoming action thriller "John Wick," which hits theaters Oct. 24.

Of course, Palicki's engagement isn't the only event in her life that's going to keep her busy in the near future. The "About a Boy" actress is set to appear in Season 2 of "Marvel's Agents of SHIELD" as Mockingbird, a role, which according to her Twitter, she is thrilled about.
Congratulations to Adrianne!
"Marvel's Agents of SHIELD" has added another big name to its Season 2 lineup that is sure to get fans excited. Former "Friday Night Lights" star and almost "Wonder Woman" Adrianne Palicki has joined the ABC series as spy Bobbie Morse, aka Mockingbird.

The Hollywood Reporter says Palicki is currently only set to appear in episode 5, but she could become a recurring character. Many are speculating that the introduction of Mockingbird could also mean a Hawkeye (Jeremy Renner) appearance, as the two characters are married in the Marvel comics.

Palicki joins an exciting array of new "Agents of SHIELD" cast members, including Kyle MacLachlan as Skye's father, Lucy Lawless as SHIELD agent Isabel Hartley, Reed Diamond as HYDRA's Daniel Whitehall, Nick Blood as mercenary Lance Hart, Henry Simmons as agent Alphonso "Mac" Mackenzie and Simon Kassianides as Bakshi.
After a bank heist leaves several people dead, brothers Seth and Richie Gecko escape to Mexico, taking a former pastor and his family hostage along the way. With the FBI and Texas Rangers hot on their trail, Seth and Richie use the familys RV to cross the border. Chaos ensues when they detour to a strip club filled with vampires and are forced to fight until dawn for survival. Featuring episodes directed by Robert Rodriguez (Desperado, Machete Kills) and Eduardo Sánchez (The Blair Witch Project).
Entertainment One hasn't officially announced the title yet, but pre-order listings at Amazon show that From Dusk Till Dawn – the Complete Season 1 is coming to DVD (3 discs, $39.98 SRP) and high-def Blu-ray Disc (3 discs, $49.98 SRP) on September 16th. Details, package art and extras (if any) haven't been revealed yet, but stay tuned!
It didn't take long for About a Boy boss Jason Katims to recruit one of his Friday Night Lights colleagues to NBC's new freshman comedy.

Former Friday Night Lights co-star Adrianne Palicki has booked a guest arc on the comedy starring David Walton and Minnie Driver, The Hollywood Reporter has learned.

The series, based on Nick Hornby's novel and subsequent 2002 Hugh Grant feature film, follows the relationship between bachelor man-child Will (Bent's Walton) and a young boy, Marcus (1600 Penn's Benjamin Stockham), who moves in next door with his crazy single mother, Fiona (Driver).

Palicki will play Dr. Samantha Lake, a love interest for Will, and appear in a seven-episode arc of the comedy exec produced and written by her former FNL boss Katims.

The actress played Tyra Collette in more than 50 episodes of the NBC/DirecTV drama's five-season run. The casting also marks a reunion for the actress with NBC, following FNL as well as the network's heavily scrutinized Wonder Woman pilot from David E. Kelley.
Adrianne Palicki says she will return for 'G.I. Joe 3'.

The 30-year-old actress starred alongside Dwayne 'The Rock' Johnson in action blockbuster 'G.I. Joe: Retaliation' earlier this year and she has confirmed she will reprise her role as femme fatale Lady Jaye in a third film.

Paramount has yet to announce a release date for the third film and it's not yet known whether director Jon M. Chu will return to helm the follow-up.

Palicki confirmed the news to IGN, adding that her role in the film has led to her being inundated with offers for similar action movies.

She said: "I think it's hard to find females who can do the action stuff and I think that when people see somebody … there are only like three or four [actresses] who are in all that stuff, because it's like once people see that they can do it, they put them in a lot of things. So yes, I definitely get a lot of scripts for action films."

However, the 'Friday Night Lights' star admits she worries about being typecast as an action heroine.

She added: "I love doing it. I love doing my own stunts. I'm one of those crazy people … but it's a fine line because you don't want to get pigeon-holed. That's why I try to do comedies or even a little independent film, just to stay above board – to keep it real, and to keep me from getting injured once in a while! I'm 30 and I feel like I'm 57 years old!"
"Game of Thrones" star Alfie Allen and "Friday Night Lights" star Adrianne Palicki are among the new cast additions to Keanu Reeves-led assassin thriller "John Wick," according to Deadline. Michael Nyqvist and Dean Winters have also joined the cast, co-led by Willem Dafoe.

Reeves plays the titular John Wick, an ex-hitman who goes after the guy that stole his car and killed his beloved dog. The thief turns out to be the son of a major New York crime boss, who in return hires Dafoe's hitman character to kill Wick. Ouch, because the two used to be good friends but now have to "Mr & Mrs Smith" each other. Chad Stahelski & David Leitch are directing from a screenplay by Derek Kolstad, and there are no details on roles for the new cast additions just yet.

Allen plays Theo Greyjoy on HBO's "Game of Thrones," now heading into its fourth season. Aside from indies, his notable film roles include "The Other Boleyn Girl" and "Atonement." Palicki played Tyra on critically acclaimed NBC series "Friday Night Lights" and was Lady Jaye in last summer's "G. I. Joe: Retaliation."
source
The two releases will be available for purchase online and in stores across the nation on July 30th.

Special Features:
G.I. Joe: Retaliation

Feature film in high definition
Commentary by director Jon M. Chu and producer Lorenzo di Bonaventura
Mission Briefing—A look at pre-production, previsualization, storyboards and more.
Deployment— As filming begins we take a closer look at the stunts, costumes and more.
Two Ninjas—Focus on two G.I. JOE favorites, SNAKE EYES and JINX, and the filming of the Dojo sequence.
The Desert Attack—An in-depth look at the filming of this pivotal action sequence.
COBRA Strikes—Highlights of the villains featured in the film.
The Lone Soldiers—Behind-the-scenes as ROADBLOCK, FLINT and LADY JAYE go on the run.
The Monastery—An examination of the Himalayan escape sequence.
Fort Sumter—An all-access view of the epic climax.
Deleted Scenes

G.I. Joe: Retaliation 3D
The G.I. Joe: Retaliation Blu-ray 3D combo pack includes all of the above, as well as the film in high definition and 3D on a disc presented in 1080p high definition with English 7.1 Dolby TrueHD, French 5.1 Dolby Digital, Spanish 5.1 Dolby Digital, Portuguese 5.1 Dolby Digital and English Audio Description and English, English SDH, French, Spanish and Portuguese subtitles.
It revolves around three budies who lounge at the titular coffee shop every time they want. One of them, Will who is a website manager, even considers the cafe as his office.

When the owners of the shop discuss plans to convert Coffee Town into a bar, Will fears that he'll lose his office and a chance to meet a girl whom he has been courting. In an attempt to save his freeloading existence, Will enlists the help of his two best friends Chad and Gino to stage a robbery to create the illusion of an unsafe neighborhood not suitable for the proposed venue.

The comedy film is the first theatrical movie by the famous comedy website, CollegeHumor, and marks Brad Copeland's directorial debut. Glenn Howerton, Steve Little and Ben Schwartz star as the three best buddies. Adrianne Palicki is cast as Becca, Will's love interest, and Josh Groban plays a disgruntled barista with delusions of grandeur-he wants to be a rock star.